Picaro: A Tale of EXTREME Horror
Author:
Terry M. West
Available June 30th
Amazon
|
Facebook
|
Twitter
|
Website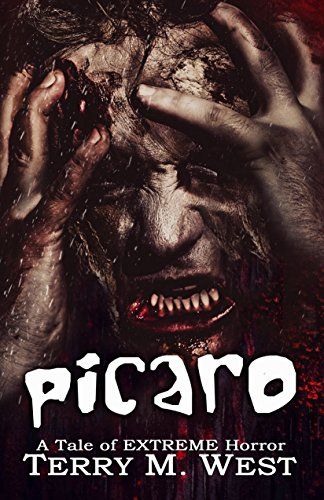 Binh Pham is a street hustler who suffers from narcolepsy. After his pimp is killed by a Mexican drug cartel, Binh realizes they are coming for him next. On the run, he thumbs his way down Interstate 45, a heavily wooded straight shot between Houston and Dallas. He meets Paul Marrane, an eccentric and charismatic road scholar. Paul travels with Binh, acting as protector and friend. But Paul's odd behavior soon turns dangerous. Convinced his road companion is a lethal psychopath, Binh discovers Paul Marrane is much worse than that. As the two men travel the dusty road, their odyssey becomes a harrowing nightmare from which there is no escape. PICARO is a bloody road trip to Hell from acclaimed author of horror, Terry M. West.
Sometimes I like to lay back and dig into something that's nasty, violent, and entertaining as hell. I picked
Picaro: A Tale Of Extreme Horror
because of the author's previous titles. Did this one disappoint? Keep reading below to find out.....